Miscellaneous
035107 - ITALIAN SECRET PROJECTS: Aircraft Projects and Prototypes 1935-1944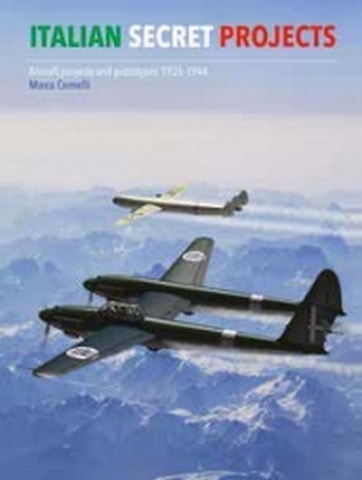 By Marco Comelli
In the years leading up to World War II, the Italian government encouraged its aviation companies to develop innovative aircraft to meet the needs of the pre-WW2 Italian air force, the Regia Aeronautica . This book examines the conception, development and sometimes the construction and testing of some of these aircraft.
The history of the individual aircraft discussed includes the specified requirements that led to its genesis. This was often by means of an official competition where a specification was issued resulting in a number of proposals being submitted by various companies. In other instances, the aircraft featured had its origins as a private venture on the part of a company which then attracted funding from the Regia Aeronautica. Research, testing and development organisations within Regia Aeronautica are also discussed, along with the design, development and manufacturing capabilities of the Italian aircraft and aircraft engine industry.
The book has been exhaustively researched in both state and company archives and is illustrated with photos, artworks and three-view drawings extracted from these sources. A section covers aircraft engines, both Italian and those built there under licence, some very unconventional in conception, which would have been used in the proposed aircraft. This latest addition to our successful and ground breaking Secret Projects series will be a revelation to many aviation historians, enthusiasts and modellers as it brings together a fascinating range of both well known and hitherto obscure Italian aircraft.
| | |
| --- | --- |
| Format | Hardback |
| Pages | 176 |
| Publication Date | Due end July 2020 |
| Pictures | Over 200 photos |
| Width (mm) | 210 |
| Height (mm) | 280 |
| Dust Jacket | Yes |
| ISBN | 978-1-91080-935-8 |
| Price | £27.50 |