Miscellaneous
035305 - FINNISH BOMBER COLOURS 1939-45 (MMP White Series)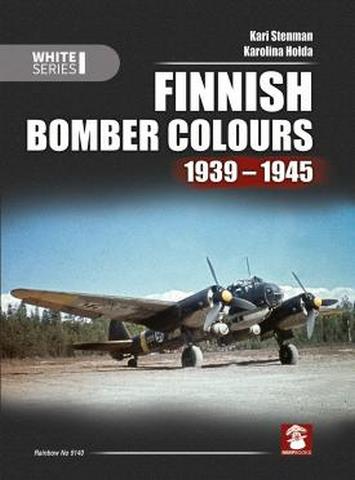 By Kari Stenman and Karolina Holda, illustrated by K Holda
This latest book in the Rainbow Series covers Finnish bomber aircraft deployed during World War Two.
Camouflage and markings on the bombers obtained from USA, Netherland, Germany, UK and the USSR are described in unparalleled detail by the well-known Finnish author Kari Stenman.
The book features many previously unpublished photographs, and exclusive colour profiles created for this book by Karolina Holda.
The aircraft described and illustrated are:
Ilyushin DB-3M/DB-3F; Westland Lysander; Tupolev SB; Bristol Blenheim; Dornier Do 17Z; Junkers Ju 88A; Petlyakov Pe 2; Fokker C.X; Douglas DC 2.
Essential reading for aviation enthusiasts and scale aero-modellers.
| | |
| --- | --- |
| Format | Hardback |
| Pages | 240 |
| Publication Date | Out Now! |
| Pictures | colour throughout |
| Width (mm) | 210 |
| Height (mm) | 300 |
| Dust Jacket | No |
| ISBN | 978-8365281036 |
| Price | £35.00 |