051783 - THE UNITED STATES AIR FORCE IN BRITAIN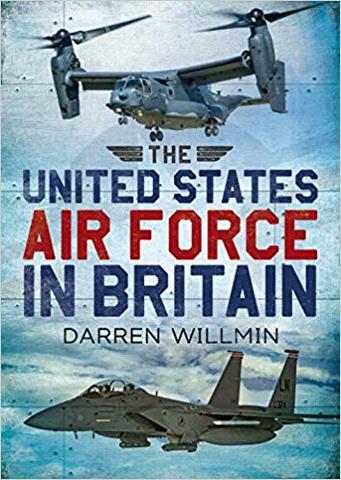 By Darren Willmin
A visual study of RAF Mildenhall and RAF Lakenheath accompanied by stunning photography of iconic American aircraft.
The UK and US made a series of agreements in 1941 that allowed American forces to operate campaigns against Germany. Today, the UK and USAF still have a selection of bases, but only three used for operations. RAF Mildenhall is the 100th Air Refuelling Wing operating the Boeing KC-135 Stratotanker. Also, housing the 352 SOW is Special Operations Command Europe that operates the C130J and CV-22 Osprey, and the 95th Reconnaissance Squadron, which conducts RC-135 Rivet Joint ops in Europe and the Mediterranean. 
RAF Lakenheath hosts the 48th Fighter Wing and is assigned to USAF Europe – Air Forces Africa. The 48th Fighter Wing aircraft is the F-15 Eagle plus the 56th Rescue Squadron who are a combat-ready search and rescue squadron of HH-60G Pave Hawk helicopters. RAF Fairford, the US Air Force's only European airfield for heavy bombers, is currently a standby airfield. Its most prominent use in recent years has been as an airfield for B-52s during the Gulf wars. 
| | |
| --- | --- |
| Format | Softback |
| Pages | 224pp |
| Publication Date | Out Now! |
| Pictures | 370 colour photos |
| Width (mm) | 172 |
| Height (mm) | 248 |
| Dust Jacket | No |
| ISBN | 978-1-78155-699-3 |
| Price | £20.00 |